Nikolas Cruz, a 19 year old former student at Marjory Stoneman Douglas High School opened fire on students and faculty Wednesday afternoon killing 17, and wounding others.  Students at Marjory Stoneman Douglas High had a planned fire drill Wednesday morning, so when the second alarm blared through the speakers students were confused but didn't think much of the situation.  It was not until they heard gunshot that students  began to frantically flee and barricade themselves desperate to stay alive.
Cruz had been previously expelled and recognized as a danger on school grounds by the schools administrators, his expulsion was a product of his violence presented towards his ex-girlfriends current boyfriend.   Recent statements from students attending Marjory Stoneman mention Cruz had a tendency to "obsessively stalk"  or "threaten" many females within the school.  Classmates had also mentioned Nikolas would make, "dark, gun-related jokes" joking about, "shooting people or shooting up establishments" (USA Today).  Many students were able to immediately identify their former classmate equipped with smoke grenades, an AR-15 style weapon, and a gas mask.
After arriving at the campus, Cruz entered buildings where he immediately opened chaotic fire shooting through windows, computer screens, ceilings etc.  Many students hid inside closets, bathroom stalls, and classrooms however others found themselves attempting to flee the campus in order to reach a safe ground.  Students remaining on campus witnessed bullets spraying through classrooms in no particular direction hitting their classmates, and shattering windows.  Students used their mobile phones, specifically Snapchat, to record these traumatizing moments, while others texted their friends and families what they thought was their final goodbye.
Cruz had killed the majority of the victims on campus however did shoot and kill an individual down the street.  It was mentioned that Cruz did not remain on campus throughout the duration of the shootings, and was constantly, "on and off campus".  Cruz was eventually identified and taken into custody by local law enforcement officers, and has since been charged with 17 counts of murder.
12 bodies were found on campus, one off campus, and others succumbed to their fatal injuries on the way to the hospital or at the hospital.  The known victims are as listed:
Aaron Feis – Assistant football coach killed after throwing himself in front of  the spray of bullets to shield the students.
Nicholas Dworet – Nicholas was a senior at Marjory Stoneman Douglas High, and a  swimmer recruited by the University of Indianapolis.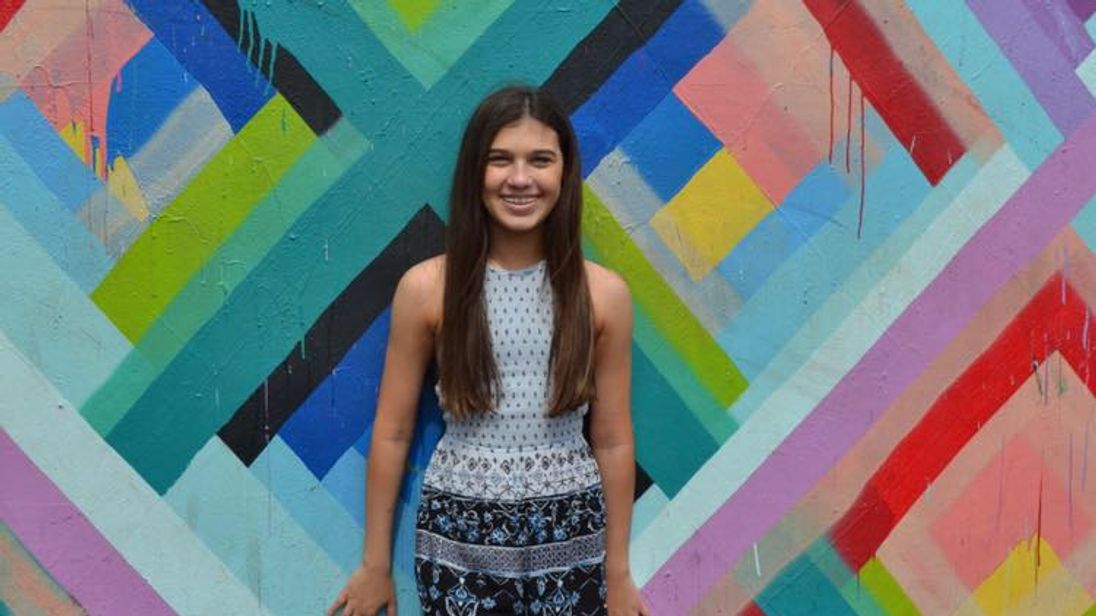 Jaime Guttenberg – Jaime was among the 17 individuals who lost their lives in this inhumane tragedy.
Meadow Pollack – Meadow was among many who were thought to be missing until her father confirmed her passing this morning.
Gina Montalto – Gina was a member of her school's color guard team, and unfortunately succumbed to her injuries Wednesday night.
Luke Hoyer – Luke was one among the 17 individuals shot and killed by Nikolas Cruz.
Martin Duque – Martin, a freshman, was also a victim to the school shooting Wednesday.
Peter Wang – Peter, a freshman, was also a victim to the school shooting Wednesday.
Joaquin Oliver – Joaquin's passing was confirmed by his cousin Thursday morning.
Cara Loughran – Cara's passing was confirmed by a peer counselor at the church in which she attended.
Scott Beigel – Mr.Beigel was a geography teacher at the school, aiding students in reaching safety however unfortunately being shot and killed during the process.
Alaina Petty – Alaina was confirmed deceased by the Bishop of the Coral Springs Ward, alongside her great aunt Thursday morning.
Alyssa Alhadeff – Alyssa's death was confirmed by her soccer club Thursday morning via Facebook.
Chris Hixon – Chris was an athletic director at the High School who fell upon the 17 victims of the shooting.
Madeleine Wilford – Madeleine was among the victims of the school shooting Wednesday.
Our hearts and condolences go to the families of the victims of the Marjory Stoneman Douglas High Shooting.
*this is a developing story as updates become available they will be posted*